With all the amazing blogs out there I feel so honoured and blessed to be featured.... Thank you thank you :) Jo xx
Pop over to check out my featured projects...
2.
My little Piano Bench goes Coastal!
Thanks Sharon @ Elizabeth & Co!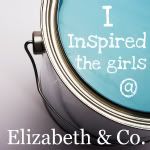 5.
Power Styling and Coastal Sideboard Makeover
Thanks so much Judy K @ DIY by Design!
6.
Vintage Table Makeover in Coastal Blue
Thanks Paula!! @ Ivy and Elephants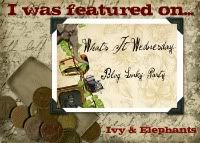 7.
Coffee Table Caddy!
Thanks Natasha @ Nastasha in Oz
8, 9, 10, 11 & 12! This little project has been my most popular one... Happy dancing, thanks so much girls! :)
Aqualicious Hall Table!
Featured by Danielle @ Silver Pennies, Brooke @ Start at Home, Sharon @ Elizabeth & Co, Allison @ House of Hepworths and Kathryn @ The Dedicated House